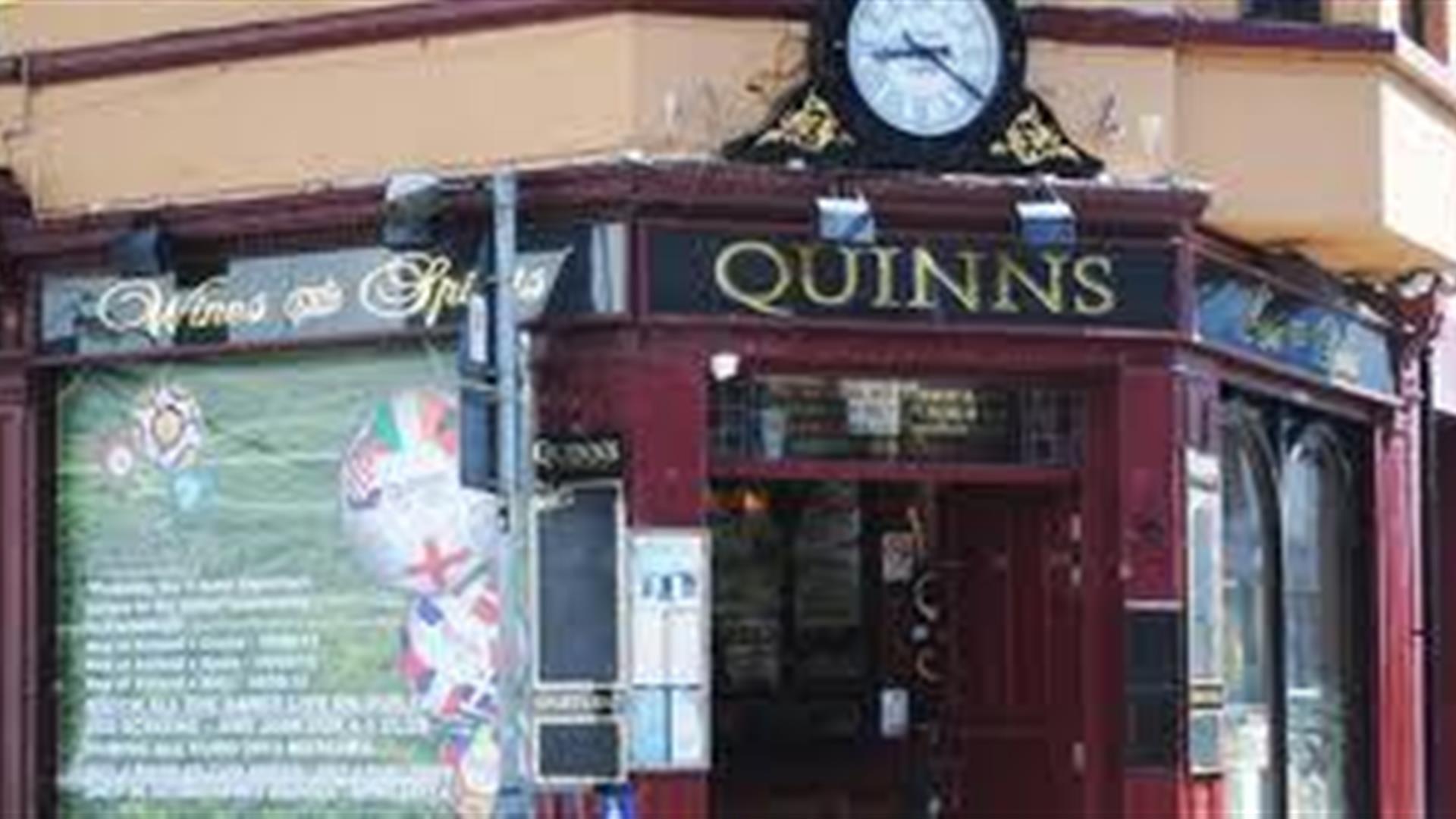 About
Back in the 1920's and 1930's Quinn's Bar was a combination of a pub (at the rear of the present bar) and a grocer shop (in the front).

The bar was then owned by John Quinn and Company. "The Milestone" – a company which existed right up until the late 1960's when it was taken over by one of the major supermarkets.

Where possible we have tried to recreate that pub and shop as it was during that period. Features such as the wooden floor (unpolished and worn!), the old "sheeted" timber strips on the walls and the wallpaper are as they would have been purchased at the time. Indeed we have been very lucky to recover in our cellar actual Quinn's Tea/Sugar/Flour packaging which can be seen behind the bar. Some of the old bottles and cans were goods that were actually sold during this period.

We have endeavoured to retain all the old magic character and charm which this pub has held for many people down the years.

Each month at Quinns Spirit Grocers we have a range of events, great deals in the bar, and the best of food for our patrons. We sincerely hope you enjoy the craic, the food and the pints in Quinn's Bar.
Facilities
Catering
Children & Infants
Baby changing facilities
Children's Menu Available
Highchairs Available
Payment Methods
All major credit/debit cards accepted
Euros accepted