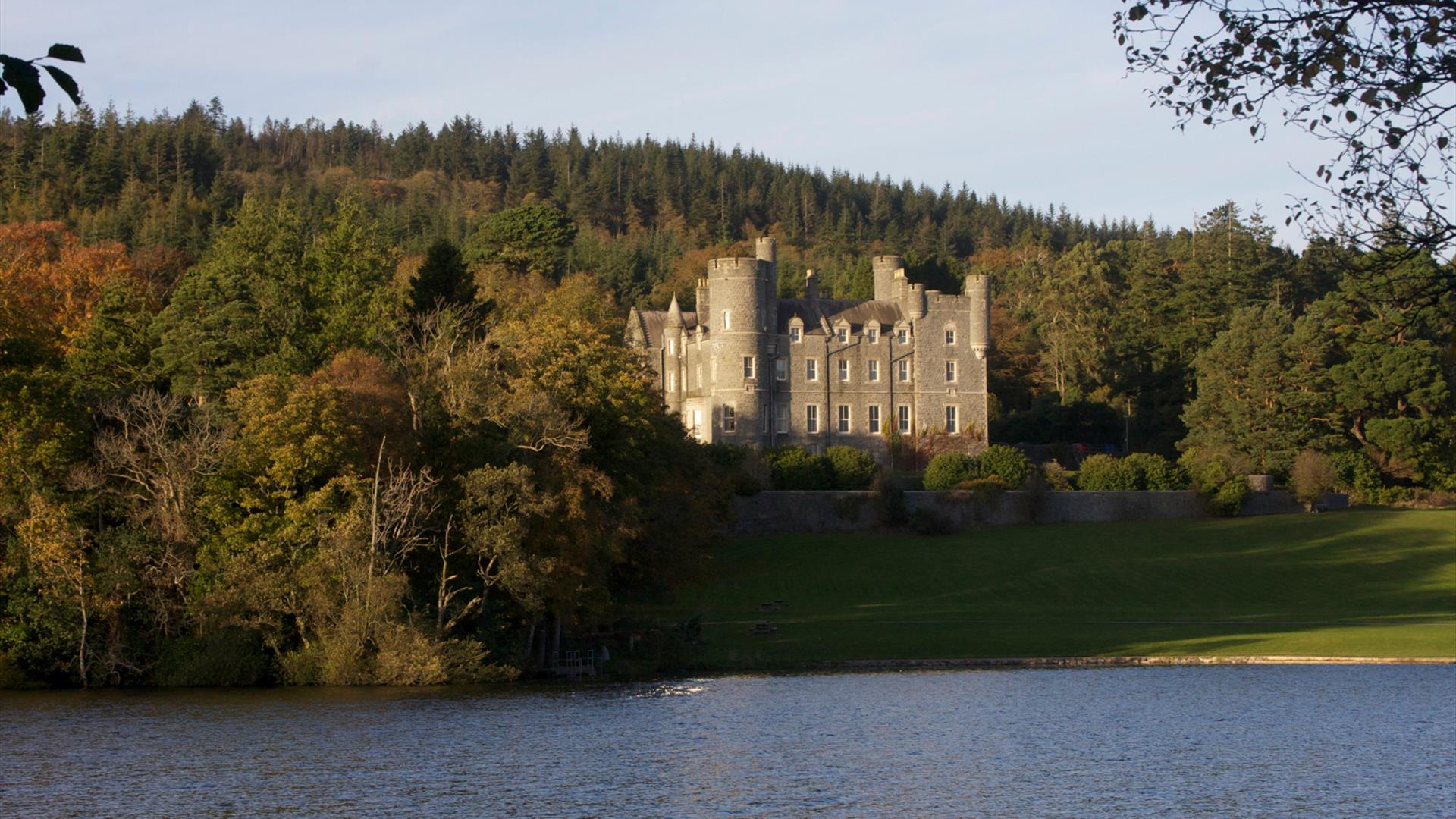 About
Castlewellan (Caislean Uidhiln meaning "Uidhilin's castle") is a town located in County Down near the shores of Castlewellan Lake at the foot of Slievenaslat mountain.
Castlewellan has a wide main street which runs through two main squares (Upper and Lower Square) lined with chestnut trees. The town was planned by William Annesley in the 1750s and is unique within Ireland due to its tree lined squares both in the old town (upper square) and new town (lower square) as well as its very wide main street.
Castlewellan Forest Park is located in a dramatic setting and is home to one of the most notable tree and shrub collections in Europe. It features a walled garden and the Peace Maze. Waymarked walks around the mile-long lake take visitors through a marvel of 18th Century landscaping. The demesne is steeped in history dating back from medieval times.
The forest park also hosts Castlewellan Mountain Bike Trails with flowing single track and panoramic views of the Mourne Mountains, Castlewellan offers a wide variety of exciting trails to suit everyone from beginners and families right through to experienced mountain bikers. The green and blue trails are ideal for learning biking basics and developing techniques whereas the longer red trail with black options will suit more experienced bikers looking for that all important adrenaline rush. The Pump Track will suit all bikers looking to hone their skills.
The town still has a thriving market on the second Monday of each month with the Horse and Hiring fairs on the first Monday of May and 1st November. The Lodge was buildt by the Annesley Estate in the eighteenth century for their landlord's agent for the area. Today it is a multi-use community facility.
Facilities
Accessibility
Designated parking provided for guests with disabilities
Toilets for disabled visitors
Establishment Features
Accommodation nearby
Cash machines
Toilets
Leisure Facilities
Parking & Transport
Car parking
Coach parking
Parking Areas for Disabled Visitors
Payment Methods
All major credit/debit cards accepted
Provider Preferences
Forest Location
In Market Town