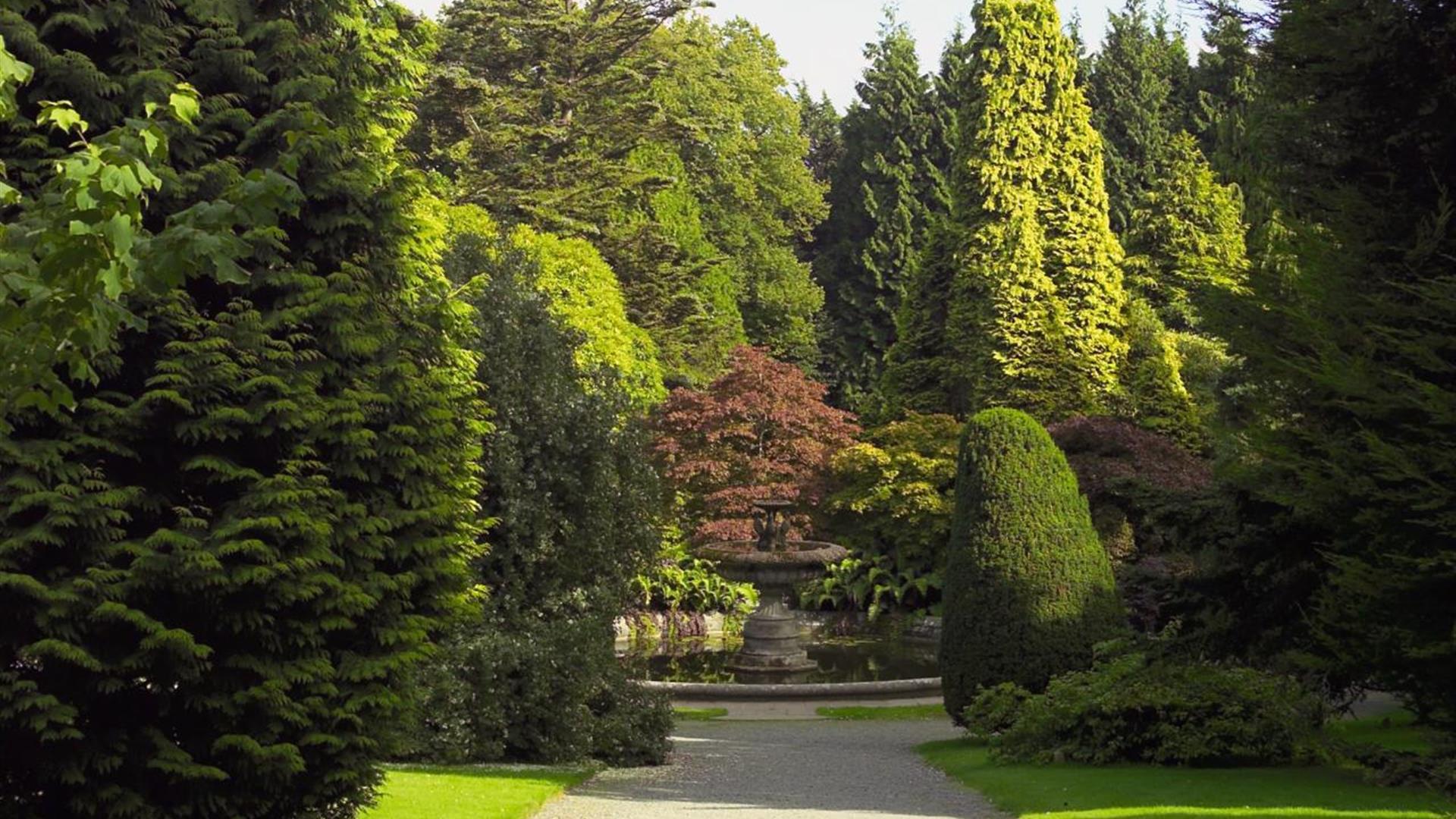 About
The Castlewellan Arboretum and Annesley Garden is situated north of the foothills of the Mourne Mountains in County Down, Northern Ireland.
The Annesley family bougt the Manor of Castlewellan in 1741 and over generations improved the lands and developed the Town. This included planting tousands of trees, developing a unique Arboretum within and beyond the walled garden. In 1967, Gerald Annesley sold the demesne to the Ministry of Agriculture. Two years later the Forest Park was opeed to the public by te Governor of Northern Ireland, Lord Grey of Naunton.
Since then the Arboretum, which had originally measured some 10 hectares, was extended to 45 hectares. Due to careful sourcing and selection of new plants that added to the many existing specimens, it now contains an internationally important collection of trees and shrus, with many beautiful and rare species. The walled garden is now known as the Annesley Garden in tribute to the former owners.