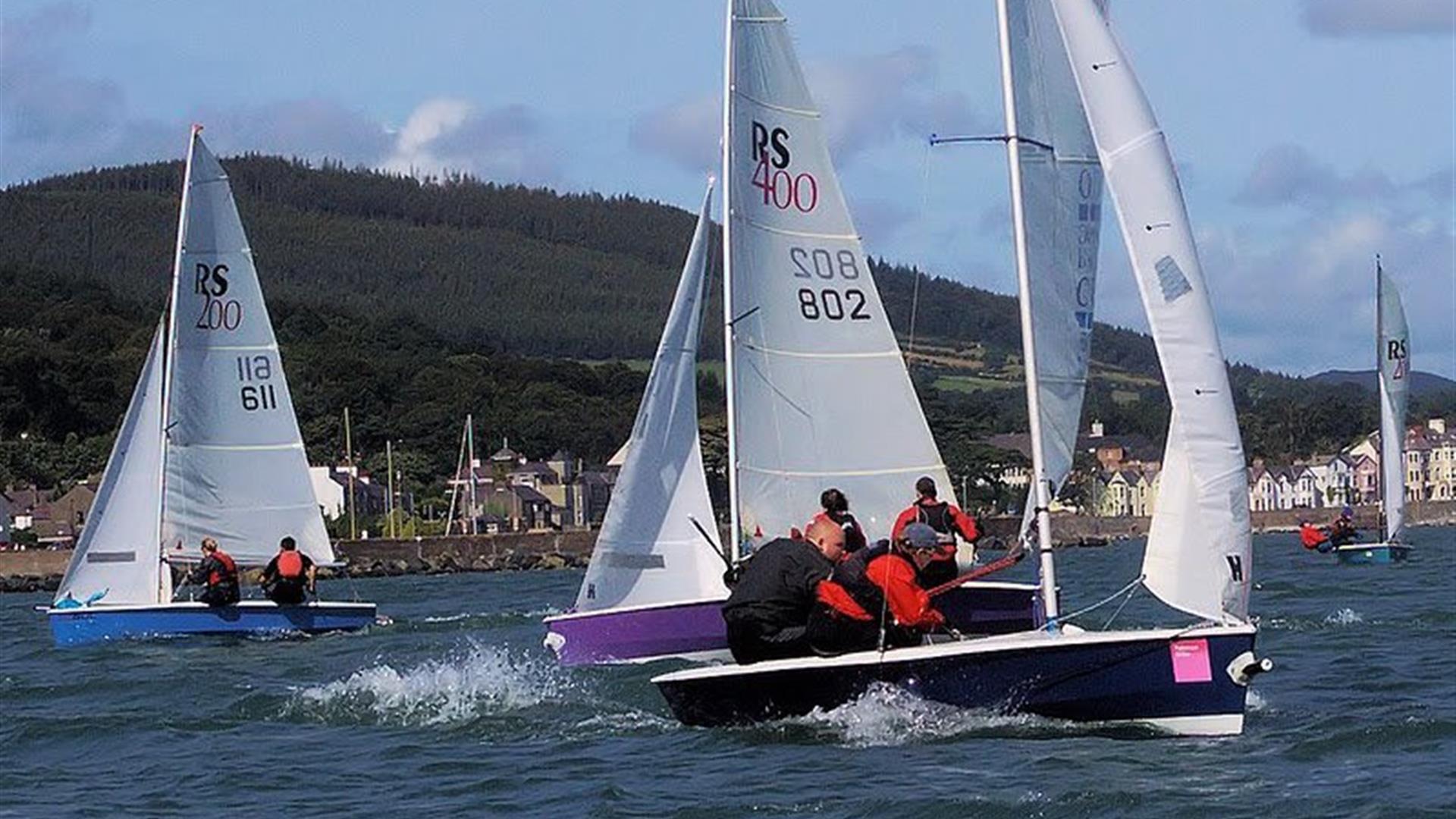 About
Our sailing season runs from Easter through the summer to the start of October. Race events are held on Thursday evenings and Sunday afternoons. In the summer the club offers a training facility for members and non-members to learn how to sail or improve their techniques. We have an active social scene and are open to new members.

We have a purpose built Clubhouse with Clubroom, changing facilities and showers. Storage for boats is available in the outdoor parks and limited indoor storage for winter use.

Club events are supervised by our own safety craft, the RNLI are also next door with inshore and all weather craft all year.

The original boats used by the club were Seaflys as they were thought to be the most suitable for the conditions encountered in Dundrum bay. However, the club now boasts a wide range of craft. We have a number of RS boats including RS200, RS400, RS Vision and RS Feva. We also have many Mirrors, Scorpions, Lasers and Toppers in the fleet.

A number of our members have larger cruisers with annual summer trips exploring the Scottish Isles.

Mooring is available in the Harbour which dries to sandy mud at low tide.

Newcastle Yacht Club is very much a family orientated club. We are keen to welcome new members of any age and ability.