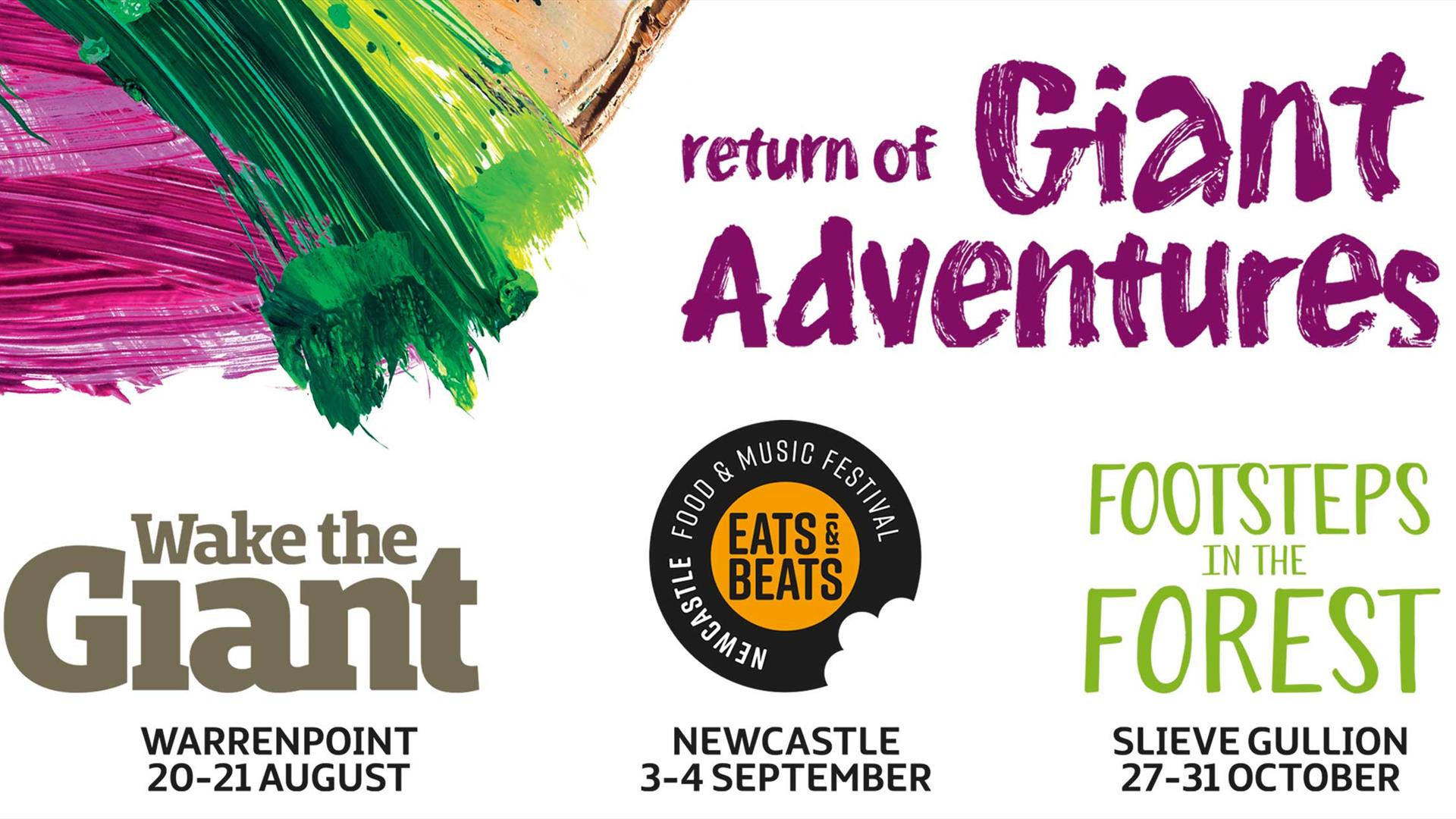 About
The popular Footsteps in the Forest Festival will make a return to Slieve Gullion Forest Park at the later date of Thursday 27 - Monday 31 October 2022.
Having grown in popularity with families since 2016, this year Footsteps in the Forest will celebrate the ancient traditions which mark the end of the harvest season and beginning of winter.
The new halloween-themed festival will have something for all the family. Visitors will have an opportunity to encounter mythical people, hear their stories of a world that has been forgotten and explore their woodland realm through the magical living storybook tour.
Other Giant Adventures are Wake the Giant, Warrenpoint and new for 2022 is Eats and Beats Festival, Newcastle.