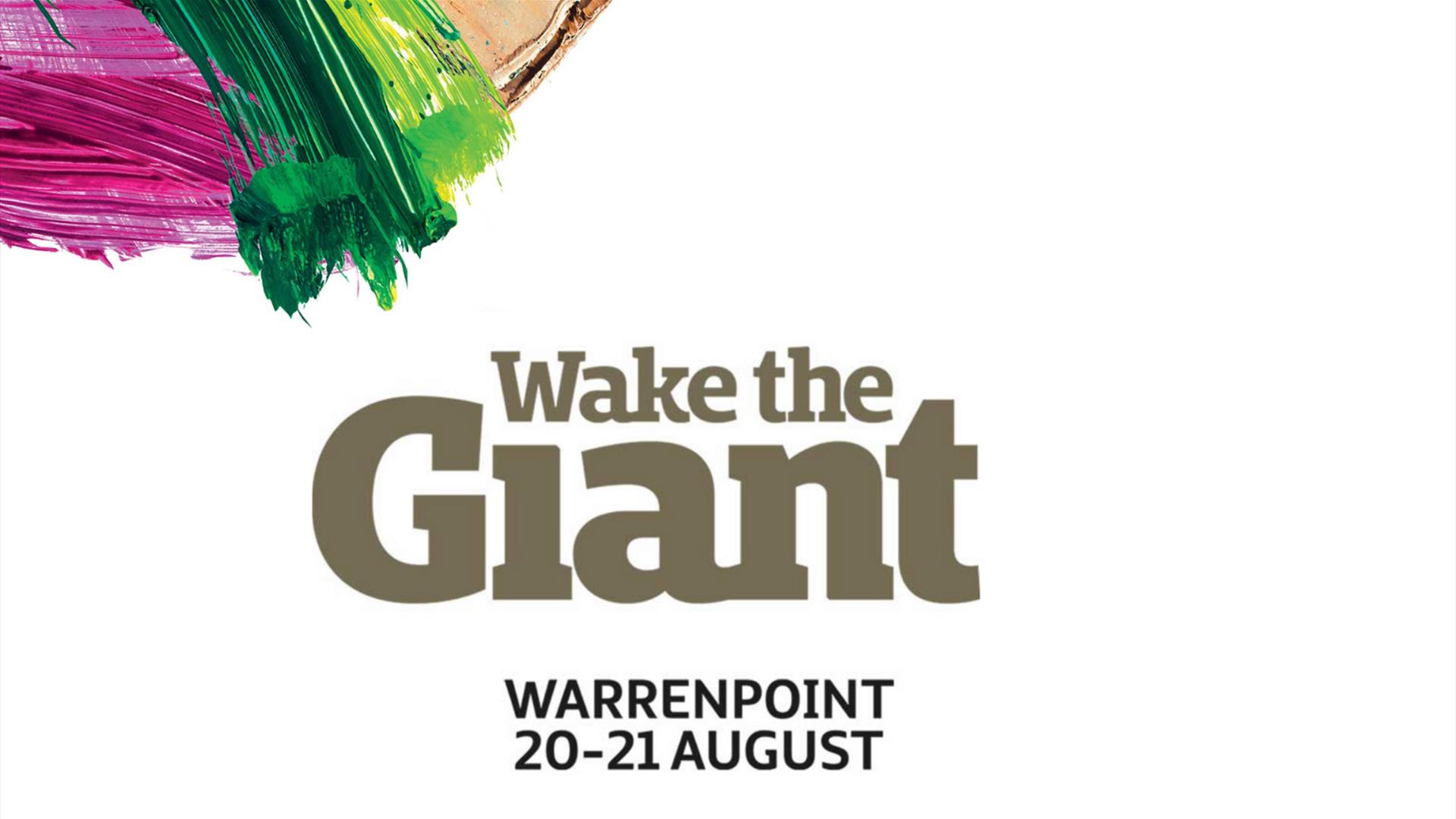 About
Wake the Giant Festival on Saturday 20 and Sunday 21 August in Warrenpoint.
The Wake the Giant Festival is a two-day event with the theme of `Myths and Legends`. This year's festival sees the Giant Fionn Mac Cumhaill come back to Warrenpoint for a weekend of celebrating all things Giant.
Original Puppeteer and this year's Creative Director, Francis Morgan will fully transform Fionn for this year's Festival which will be one of largest moving and speaking Giants in the UK and Ireland.
The Town of Warrenpoint will come alive with street performances over the weekend and some buildings being transformed into Giants themselves.
Many food, drink and accommodation providers will be running Giant Specials to celebrate Fionns Return. There is a strong attachment to sustainability right across the weekend with the Myth and Time Street Performance, compostable food packaging, beach clean, tree planting and the Giants Craft Village.
Giants Craft Village
Some of the vendors for the Craft Village in the Park over the two days include:
Millix Crafts – Pottery Wheel Workshop
Beaghmore Baskets – Wicker Basket Making
True Harvest Seeds – Flower & Seed Workshop
Green Woodwork Ireland – Wood Turner
For more information on Visit Mourne Events Click here
Facilities
Accessibility
All areas accessible to disabled visitors
TripAdvisor