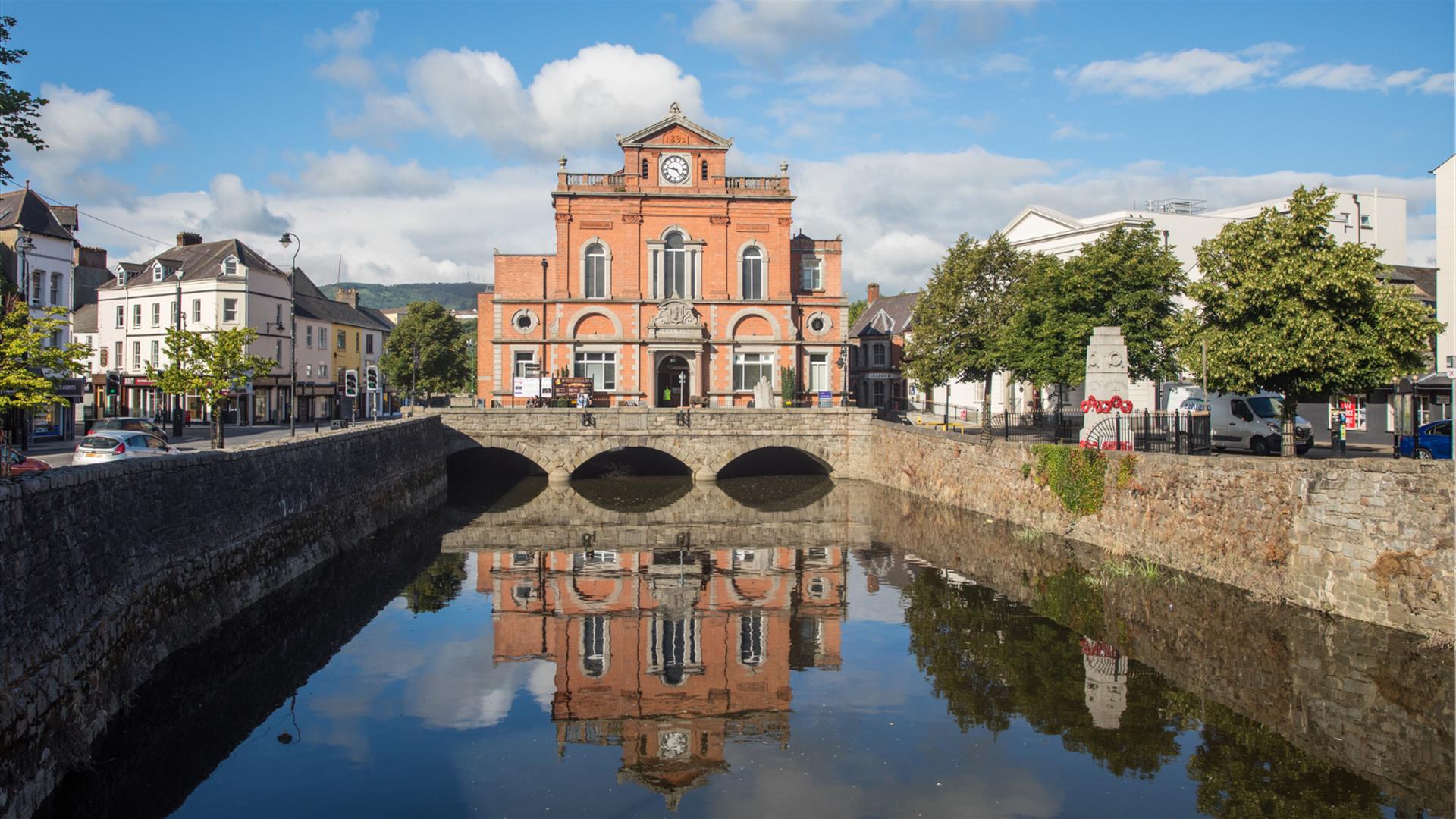 About
Newry Town Hall was designed in a classical style by William Batt and was opened in 1893. This was one of the last works of the old Newry Town Commissioners, whose crest dated 1851 is still on the bridge opposite the entrance of the Town Hall. The Town Hall in Newry, has a rich architectural heritage, and is a focal point in the area. There is reputed rivalry between Counties Armagh and Down over its location and this led to Newry Town Hall being built on a bridge astride to the Clanrye River, the county boundary.
Late in 2017 Newry Town Hall which is a Grade B1 listed building, underwent extensive refurbishment and offers a comfortable state of the art venue which hosts major events, conferences and performances.
On the bridge adjacent to Newry Town Hall is a Russian Trophy, a 19th cannon captured during the Crimean War, and given to recognise men from Newry who fought in war.
Facilities
COVID-19 Response
COVID-19 measures in place
Event Facilities
Provider Preferences
Of historic, literary or architectural interest
Guide Prices
Contact Box Office to book tickets for events/concerts.
TripAdvisor